dice
lab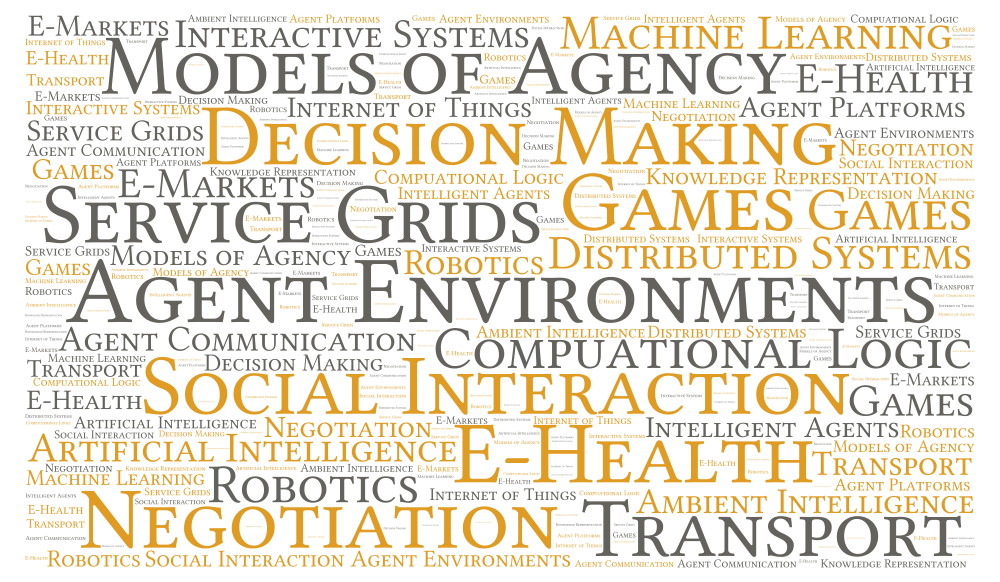 Lab Overview
The distributed and intelligent computing environments laboratory (dicelab) at Royal Holloway carries out research that spans theoretical and practical studies of complex applications by combining distributed systems techniques, intelligent agent models, and automated reasoning using computational logic.
The resulting research enables the deployment of multi-agent systems that cooperate with people in physical and social environments in order to support them with what they do at home, at work or while on the move. There is a particular focus on large experiments testing capabilities such as logic-based reasoning, negotiation, machine learning, the representation of interaction, agent communication, and the use of agent programming mechanisms, languages and organisational structures.
Application areas of interest include:
Internet of Things;
Smart Buildings and Cities;
Intelligent Transport;
Electronic Market Places;
Personal Health Systems;
Robotics.
Our principal objective is to create and develop an interdisciplinary research environment, supported by strong research funding and industry collaborations.
Join us
If you want to join us, please click here.
Sponsors